Through the years, Ludhiana has changed unbelievably. From the old desi Ludhiana to today's modern Ludhiana, we're going to take you through a brief tour of how Ludhiana has changed.
From Meer Hota to the Graffiti Capital of India
Did you know that in place of the most populated metropolitan city of Punjab, there was nothing but a small village called Meer Hota in 1481? Today, Ludhiana is not just the largest metropolitan city of Punjab, but also going to be the Graffiti Capital of India. The once dull walls are now loaded with colour. The Graffiti artists are also using this art to show the strengths of modern Ludhiana, and also raising their concerns about issues that hinder our growth.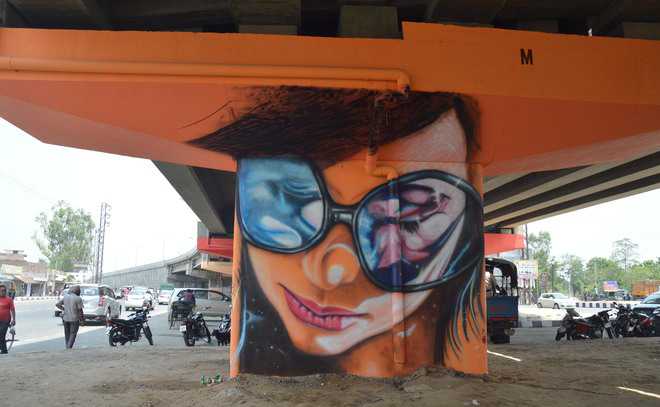 From Lakkar Pul to Flyovers.
Nobody really knows when the famous "Lakkar Pul" was built, but it had been there since the beginning of the 1900s. This prominent landmark connecting Civil Lines to Chaura Bazaar has now been replaced with a majestic flyover. Beyond any doubt we miss our old "Lakkar Pul" which we used hear in stories told by our grandparents, but this is what evolution is, you've got to change with time.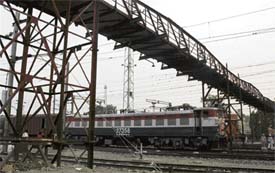 The Rural Olympics
Here's something that didn't vanish but kept getting better with time. The Kila Raipur Games in the Ludhiana district started back in 1933, when it was just an idea given by Philanthropist Inder Singh Grewal. Today, the festival attracts more than 4000 sportsmen and sportswomen. The festival is known around the world for its uniqueness and Punjabi Sports.
From Amar Shaheed Sukhdev to Yamla Jat Dharmendra
It would be hard to believe if someone didn't know who Sukhdev Thapar was. Every time we commute through the Jagraon Bridge, we feel proud looking at the statues of our Heroes, Bhagat Singh, Rajguru and Sukhdev. The brave soul Sukhdev Thapar was born in Ludhiana and so was our beloved Yamla Jat Dharmendra. Sahir Ludhianavi's poems make our hearts melt and Brijmohal Lal, the founder Hero Group was one of the leaders in making Ludhiana the Industrial Hub that it is today. Ofcourse, we can't forget to mention Sunil Bharti Mittal. That's not it, the list of famous personalities from Ludhiana is so long that we could publish an entire article on it.
Clock Tower and Chaura Bazaar
Obvious but indispensable, the Clock Tower and Chaura Bazar form an integral part of Ludhiana. Chaura Bazaar's streets which seem too crowded and narrow today, were actually once considered to be wide enough that they named the market after it. Clock Tower, built in 1906, was just another attempt of the British to emphasise their power. Surely, Ludhiana is incomplete without the two.
Lodhi Fort
Long lost, almost 5 centuries old, still stands the Lodhi Fort on the banks of Sutlej. Many don't even know it exists. But, Ludhiana gets its name after the "Lodhi Dynasty."

In 2015, Ludhiana was named in the list of 20 cities to be transformed into Smart Cities. We've come a long way and there's still lot more to go. Issues like traffic and cleanliness are still a huge concern. Nevertheless, the road to smart city is not far, because the people that we take inspiration from have created an impact not only on this country but also the world.
Comments